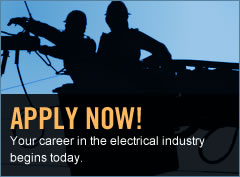 Member Access
for Apprentice/Students, Instructors, Subcommittee and Board Members
What's a Substation Technician?
Journeyman Substation Technicians build, maintain, operate, and repair electrical power substations, switchyards, and associated systems. Every project is complex, challenging, rewarding, and requires careful management of a skilled team of professional power workers—the construction, operation, and maintenance of substations and switchyards involves special skills and advanced technologies. In addition, workmanship must be of the highest quality because the station and switchyard will operate unattended for 30 years or longer when the project is done.
As an extension of the outside line series of electrical crafts, Journeyman Substation Technicians work alongside Mechanical, Civil, Structural, and Electrical engineers, Journeymen Lineman, Journeymen Wiremen,apprentices, operators, and laborers from these and other trade classifications. Each specialized electrical worker brings unique skills and abilities to assist the Journeymen Substation Technician in their work to complete these projects as a 'jack of many trades' and a Master of one, the Electrical Substation & Switchyard.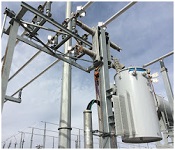 Assembly and erection of substations and switchyards
Read blueprints to determine plans for substations and switchyards
Coordinate excavation for placement of ground grids
Layout trenches for conduit for the substation and lay, secure and reinforce conduit
Install and terminate the control cable
Prepare concrete footings for the erection of substation structures
Install transformers, OCBs, OCRs, capacitor banks, and other related equipment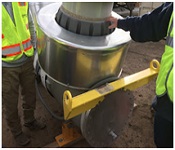 Safety risk management
Provide practical safety job planning methods
Identify, eliminate, and mitigate hazards
Review and maintain OSHA, employer, utility, and jurisdictional safety standards
Inspect and maintain tools and personal protective equipment
Understand and follow written procedures and safety manuals
Maintain readiness and state of response preparedness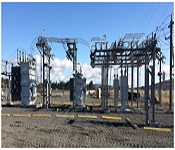 The role of a substation in an electrical system
Substations are critical meeting points between the three subsystems of the electrical grid:

Electric Generation
Electric Transmission
Electric Distribution

The main function of a substation is to step voltage up from a generating station so it can be transmitted long distances
Another function is to step down transmission voltages to distribution voltages to be used by customers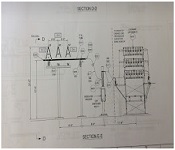 Planning and initiating jobs
Study blueprints and specifications
Organize material, tools, equipment, and labor
Load and unload equipment at the job site
Establish and maintain timetables for work
Project management duties
Conduct pre-job meetings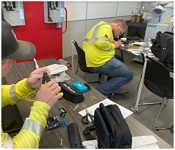 Classroom and self-paced studies
Read, study, and understand textbooks at a disciplined self-pace to meet timelines
Successfully pass computer-based online content and quizzes
Attend class sessions and participate in academic lectures and hands-on application of knowledge
Successfully pass proctored classroom tests and exams, including hands-on performance assessment tasks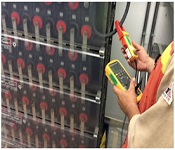 Use tools and test equipment
Conduct concrete slump, air content, and strength tests
Test insulation resistance
Continuity testing
Measure resistivity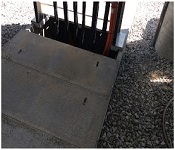 Install below-grade foundations
Dig and frame tren-ways
Install conduit
Pull communication cables
Lay cables in raceways
Install ground rods and grid
Make ground connections
Install rebar
Install concrete & grout
Install, splice, and terminate power cables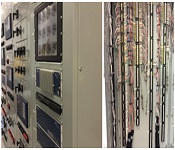 Wire cabinets and relay panels
Inspect equipment
Install steel support panels
Positions relay panels
Label panels per drawings
Attach grounds and connections
Make ohmmeter checks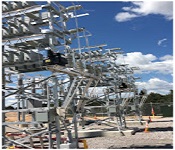 Install capacitor banks
Inspect equipment and assemble per instructions
Record date from nameplates
Position capacitors on structures per engineering plans
Install fuses and switches
Verify buswork and circuit layout
Attach station grounding equipment
Label capacitors, disconnects, and controls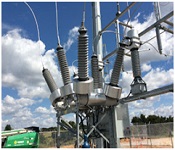 Install power circuit breakers
Review written safety plans
Handle SF6 gas with care
Verify engineering plans
Pour concrete pads
Assemble steel support structures
Anchor units to poured concrete pads
Torque all components per manufactured specs
Install the conduit and auxiliary components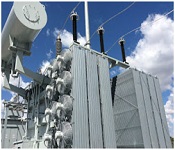 Install power transformers
Inspect all bushings and components
Pour structural concrete pads
Build oil containment systems
Assemble large units in pieces
Position the transformer in the proper location on-site
Attach the unit to the slab
Verify phasing agrees with nameplate and bushings
Verify transformer polarity
Attach radiators, conservator tanks, fans, pumps, and oil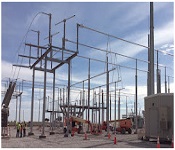 Install disconnect switches
Inspect all components for shipping damage
Assemble using exact hardware and material
Install insulators and rotating mechanical shafts
Align operating mechanisms and rotating levers
Lift, mount, and install assemblies
Check and verify alignment
Install accessories and jumper assemblies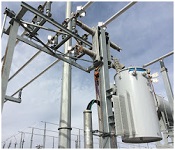 Install distribution transformers for station power
Identify nameplate ratings
Make primary connections
Connect internal winding configurations
Make secondary connections
Test and operate switches to energize units
Verify voltages, currents, and impedances
Troubleshoot and repair transformer problems