Reach your potential in the electrical construction industry
You have the potential to succeed in a career that offers a variety of responsibilities, outstanding benefits, ongoing education and the opportunity of a brighter future for yourself and your family. Missouri Valley Line Constructors Apprenticeship and Training Program will help you get there. Unlike other career opportunities that require years of school and experience before you can land the job you want, and unlike college that requires a substantial financial investment, our programs allow you to earn a high wage while gaining the experience and knowledge needed to succeed as a journeyman lineman, traffic signal technician or substation technician.
We are not accepting applications at this time.
Member Access
for Apprentice/Students, Instructors, Subcommittee and Board Members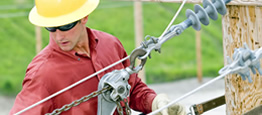 Lineman Program
Journeymen linemen build and maintain electrical power systems. They do all the work from the point of generation (power plants) all the way to the customer's meter.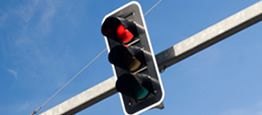 Traffic Signal Technician Program
Traffic signals just don't appear out of nowhere. Someone has to build and maintain them. That someone is a traffic signal technician, a member of the electrical construction industry.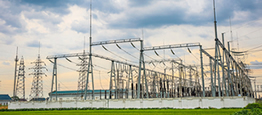 Substation Technician Program
Substation technicians play a vital role in ensuring that businesses, institutions and homeowners have the electrical power needed to maintain their operations.